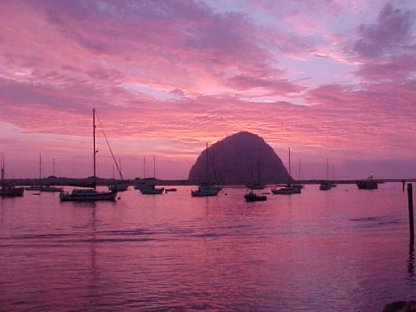 Our peaceful Morro Bay harbor with one of our spectacular sunsets,
4th of July 2001. Colors are natural and haven't been altered!
I took this picture and the background picture of the beautiful area in which I live.
†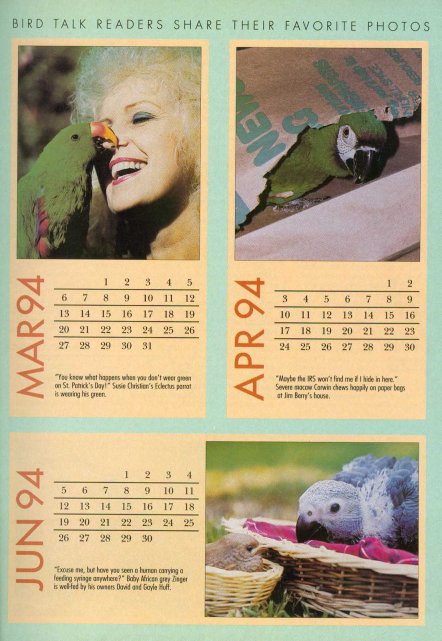 The December 1993 issue of Bird Talk magazine used a picture of†
Vulcan, a Vosmaeri Eclectus and me for their 1994 calendar insert.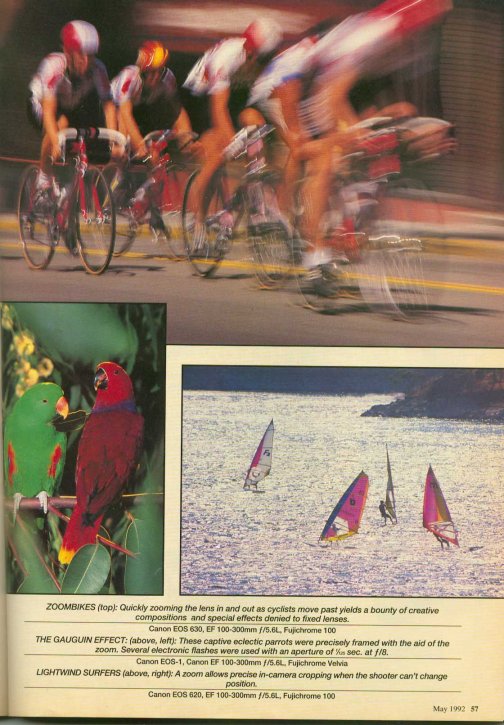 Photographer George Lepp used Vosmaeri Eclectus, Vulcan and Venus asodels for his Canon Camera. This photo, taken in 1991, was used in anarticle he wrote and was printed in Outdoor Photographer in May 1992.This picture can also be seen on his web site atwww.leppimages.com/birds/birds2.htm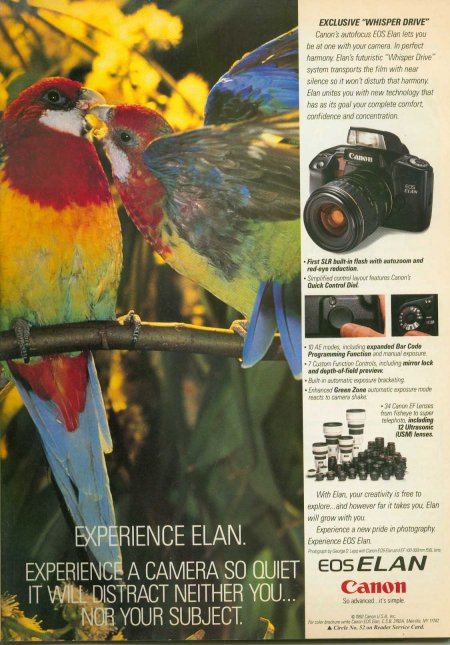 George Lepp, incredible, genius-photographer, used his own male Rosellaon the left and our "Rainbow" Rosella girl (She is a senior psitticine now, having hatched in the early 1980's) to illustrate how quiet theanon EOS Elan camera is.† This photo, also taken in 1991, appeared in Outdoor Photographer, March 1992, and many other magazines over the nextyear advertising this model of Canon camera. Three days worth of shooting many rolls of film produced this wonderful shot. It looks as if they were kissing but they weren't. Just the opposite!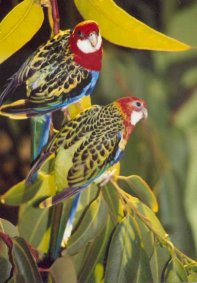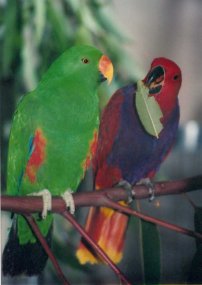 Photos taken by Susie Christian during photo shoot with George Lepp.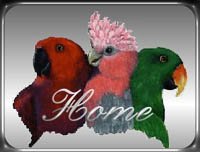 Photography by Susie Christian?
All Rights Reserved by respective parties. No portion of this site may be duplicated or
reused in any form without the express written permission of Susie Christian
Last Updated July 10, 2010