otherwise there wasn't a mark on him.  The couple that used to own a grey came over and admired our boy.  Linus was grinding his beak within a minute.  The time was around 9:15 am, sixteen long hours after Linus first flew the coop.
Grace called as I was finishing putting Linus in his cage.  She had arrived at the bed and breakfast with the eclectus boys, Gauguin and Pippin, ready to help with the search. Needless to say after traveling most of the night to help find Linus, she and they were more than happy to simply crash and think on what could have been. 
Thus we pass from those that will to those that have.
After further reflection, this story is really a Thanksgiving Story, after all.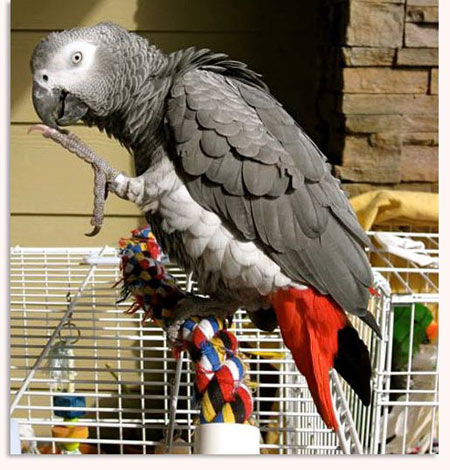 Linus waving hello.