| | |
| --- | --- |
| | My name is Gertie Birdie and I am the ruling-Rosie here. My mom named me for her mother who I resemble, because she loved the colors mauve and grey. She also wore her hair up high on her head, had small soft-brown eyes and carried herself proudly, just as I do. I am so special that I get to go on car trips, watch videos and eat popcorn with mom. I'll be conducting your tour through our really Rosie Ranch. |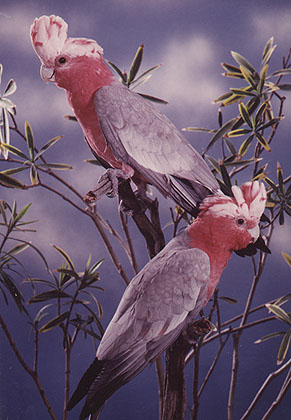 A stunning pair of young Galahs captured by the
talented camera lens of Dale Thompson.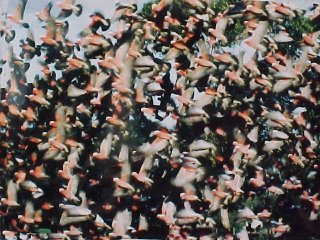 Count the Galahs! What a breathtaking sight to see this many flying free in Australia!
To read more about Rosie-Breasted Cockatoos,
Click here!



And you can go here to see our Babies
Recommended Reading:





Behavioural Ecology of the Galah
By Ian Rowley, Australia
Available thru Andrew Isles Natural History Books
The link above will take you to Andrew Isles website,
and it should be the sixth book from the top.


Email Me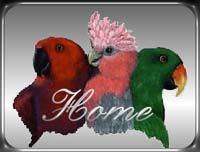 ©2000, 2001 Susie Christian. All Rights Reserved.